It's hard to ignore the one place in our house where we spend most of our time, especially when that place revolves around food. No brownie points for guessing, we are talking about the kitchen space. To make our kitchen experience more comfortable we experiment with every possible thing in the market. The most daunting task of all is to get the right accessories to match with the overall aesthetics of your kitchen.
Here are the best accessories that you should have in your kitchen that will make it the place you'd want to be all day long.
1. Attached garbage bin: Attached to the sink itself, you have the convenience of chopping vegetables and fruits on the kitchen sink itself rather than using a separate chopping board. Slice your veggies in comfort and slide the rest away into the garbage bin to keep your kichen area spic and span. This garbage box can be easily detached from the sink and can be re-used.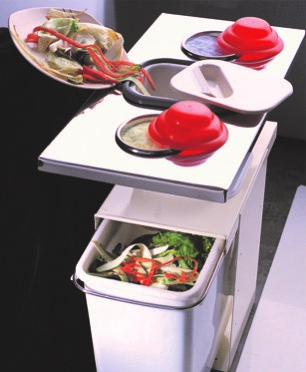 2. Soap dispensers: These tiny products sit back calmly at the corner of sinks but make the major difference in your cooking and kitchen hygiene. These soap dispensers come in two variations and can be attached to every Jayna's sink. A product that will not only maintain the hygiene of your kitchen but will also add up to the overall aesthetics of your sink.

3. Chopping board: Probably the most used accessory that we see in everyone's kitchen. Chopping board keeps your kitchen surface away from any sort of scratch that it might get from the regular chopping of vegetables and other groceries. There are two different variants of chopping board that Jayna offers according to the sink type. Both of them have their own benefits and will make your kitchen look more appealing. The two variants are glass chopping board and oak chopping board.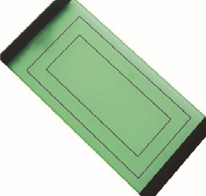 4. Wire grid and drain cap: We have mentioned this time and again that it's the little things that matter the most. Wire grid and drain cap definitely put a major impact on the overall sink. Drain cap keeps unwanted substances or garbage from entering the drain pipe that can eventually lead to clogging.
Must be wondering about how the perfect sink with all these accessories will look like? You can add all the accessories to your kitchen sink or can get the desired accessories from our wide range of Combo Series, especially crafted to give your kitchen a wholesome look — both aesthetically and functionally. Know more about our products at www.jaynasinks.com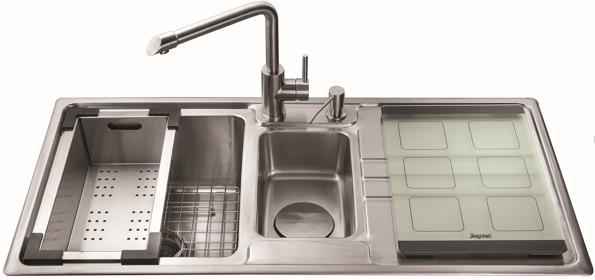 ---